The company Produvar arose from the need for a flexible system for small and medium sized production companies. We want to be more than just a database with an interface on top. You see, we believe that software has to bring a great deal of ease of use and help ensure that people look forward to going to work. On this page you can find out more about our enthusiastic team!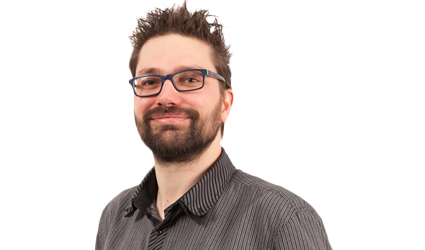 Niek Oost
Owner
(University of Groningen, Software architect)
Niek started his first company in 2003, while he was still a student. The company made business applications, webshop systems, data conversion systems and ERP systems, and in collaboration with a large accountancy firm developed a benchmark for a franchise organisation. With Produvar he wishes to lighten the work load of production businesses by automating as many administrative activities as possible.
Niek enjoys making businesses run more efficiently and helping to remove all sorts of pointless activities, so that people enjoy their work more.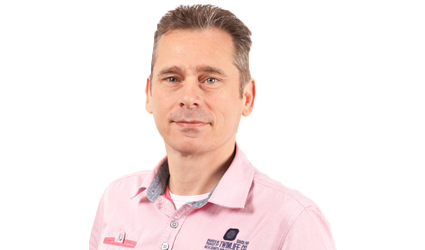 Barry van Kessel
Owner
(TU Delft, Computer Science)
After a number of years of employment Barry started up his own business in 2011. He specialised in office automation and desktop applications for financial institutions. A few years ago he made the switch to the web, and developed various tools including web applications. At Produvar he is doing this once more, and with a great deal of pleasure. Barry likes to get things done. He regards the development of an application as a fun puzzle he has to solve. He is very customer-oriented and is only happy if his customers are satisfied with the applications he builds for them.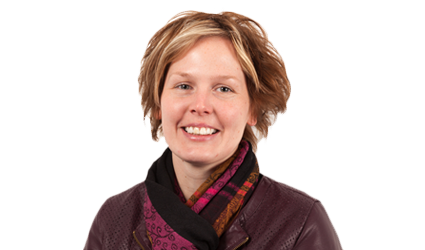 Patty de Groot
Sales & organisation manager
In a previous life Patty was a successful planner in the international transport world. A stressful job, in which she had to organise freights and trips deep into the night with telephones in both hands.
With her extrovert personality and organisational talent, Patty is a great asset to Produvar. She is involved in innovative technology, acquisition and process management. This energetic lady is happiest when she gets things done, and can then quickly move on to the next challenge.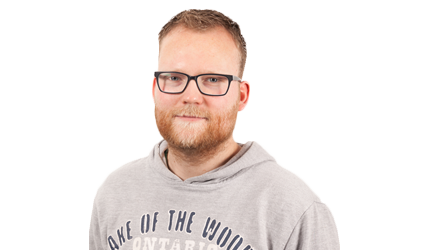 Jorrit Vriezema
Software consultant
Software consultant Jorrit is a good listener. He also asks the right questions. It is no coincidence that he is the one who visits customers to find out what they really need and how we can help them. He explains all the processes and examines how Produvar can ease the work load. He then provides them with the necessary advice. As a hands-on expert he understands the possibilities of the system like no other. He appreciates the fact that Produvar can make processes run more quickly and efficiently. Jorrit is happy if his efforts help produce a satisfied customer.